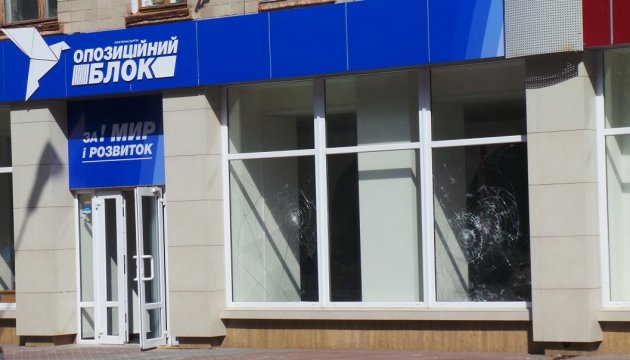 Opposition Bloc elects two co-chairmen at party congress
The delegates of the VII Opposition Bloc Party Congress have approved the new redaction of the Party charter and elected governing bodies of the party, including its co-chairmen - Yury Boiko and Borys Kolesnykov, the press service of political party reports on Friday.
"Yury Boiko and Borys Kolesnykov were unanimously elected the Party co-chairmen. The political executive committee consists of Yur Boiko, Yury Voropayev, Borys Kolesnykov, Oleksandr Kasyanyuk, Serhiy Larin, Serhiy Lyovochkin, Vadym Novinsky, Oleksandr Puzanov.
tl