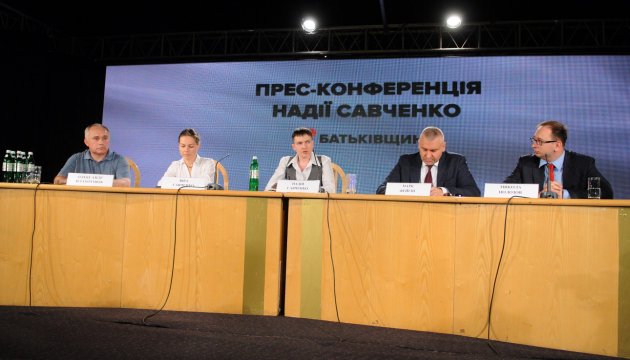 MP Savchenko: I saw oligarchs only in pictures, now I'll see them in person
"I have returned, I have served in the army for 10 years, I was in jail for two years and I'm not an expert in politics," Nadiya Savchenko at today's press conference in Kyiv, answering a question on how she will serve as an MP knowing full well that oligarchs are sitting next to her in Parliament.
"I won't give in to them," Savchenko said. She also explained: "I have seen the oligarchs only on pictures, soon I'll see them in person," and assured that she will evaluate everyone based only on personal skills.
"I am grateful to the team of the Batkivshchyna Party that they brought me onto their team while I was in prison," she noted. According to Savchenko, it would be a good idea if every political party in Ukraine were to bring at least one political prisoner into its ranks, and would fight for his release.
The freed pilot said that she will neither change nor leave her faction.
tl