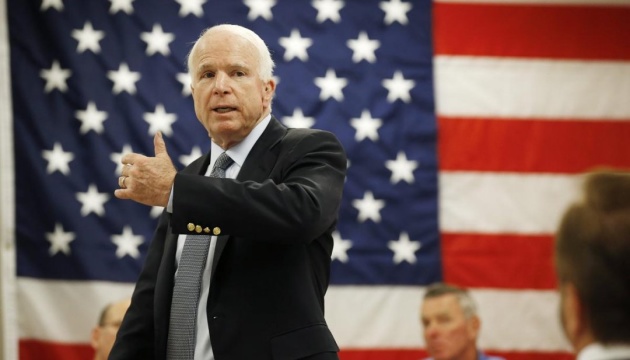 John McCain: Savchenko's release does not mean easing of sanctions against Russia
Influential US Senator, Chair of the US Armed Services Committee John McCain believes that the release of Ukrainian pilot Nadiya Savchenko was a prisoner swap of equal worth, not a condition for easing sanctions against Russia.
He said this in an interview with the Voice of America Ukrainian Service.
"Nadiya Savchenko was freed in exchange for two imprisoned Russians. Therefore, in essence, we talk about the exchange of prisoners and we need to understand this," the Senator said.
He expressed the belief that Nadiya was the last person who wished Russian sanctions to be eased in exchange for her freedom.
McCain added that further sanctions should be linked to Russia's actions.
ol