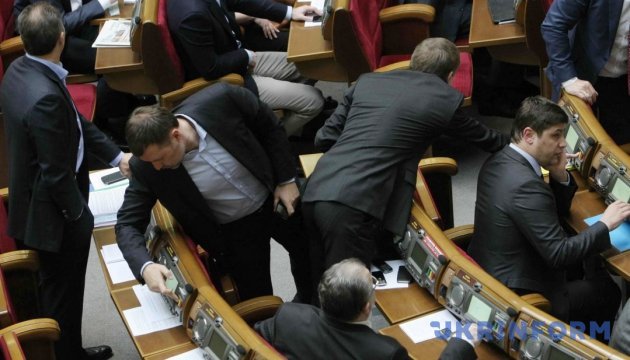 Legislators to vote on package of European integration bills today
The issues of European integration, in particular in a repeated first reading of the bill on the influence will be considered on today, according to the Verkhovna Rada's agenda, Ukrinform reports.
Some issues of European integration include amending some of legislative acts of Ukraine on improving the provisions for legal protection of foreigners and stateless persons and the settlement of certain issues related to combating illegal migration; the bill on the implementation of integrated approaches to water resources management based on basin principle; the bill on enforcement of court rulings.
In addition, the package of bills of European integration includes the amendment to the law of Ukraine "On the State Budget of Ukraine for 2016" regarding the social protection standards and the amount of subvention for providing benefits and housing subsidies and social benefits.
tl