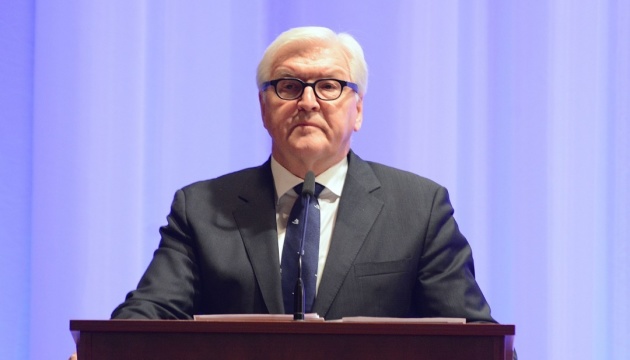 Crisis of confidence after occupation of Crimea can't be quickly overcome – Steinmeier
Germany and the partners are working on settlement of the Ukrainian crisis as its consequences for European security and confidence system have not been overcome quickly.
German Foreign Minister Frank-Walter Steinmeier said this, opening the Connectivity for Commerce and Investment business conference in Berlin on Wednesday, an Ukrinform correspondent reports.
"The crisis of confidence after the annexation of Crimea cannot be overcome immediately. We and the partners are working to settle it," the German Minister said.
Steinmeier noted: "We see the difficult implementation of the Minsk agreements and the harm which has been done." Today, he said, the political objectives and reality are far apart.
The German Foreign Minister also said that although the economic integration might not be the main reason for the events in Ukraine, it became "one of the fundamental factors" of the crisis.
ol