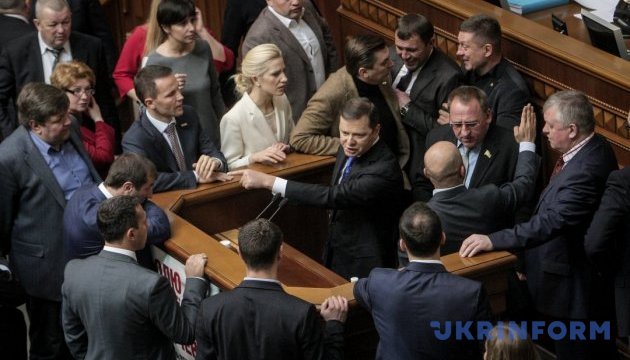 MP: Radical Party MPs blocking VR rostrum because they don't want to work
A lawmaker from the Poroshenko Bloc, Oleksiy Honcharenko, believes that the Radical Party faction has been blocking the rostrum in Parliament for a second week in a row because they do not want to work, he told reporters on the sidelines of the Verkhovna Rada, Ukrinform reports.
"In fact, a part of Parliament does not want to work. Do you think Lyashko feels bad on the floor? He wants to be the sole speaker. He wanted to be the Verkhovna Rada Speaker, to preside in Speaker's chair, but he failed. This is why he decided to block the rostrum. He's ready to stand there for four years," the MP noted.
Honcharenko believes Lyashko will seek new reasons to block the rostrum as long as he needs to do this.
tl