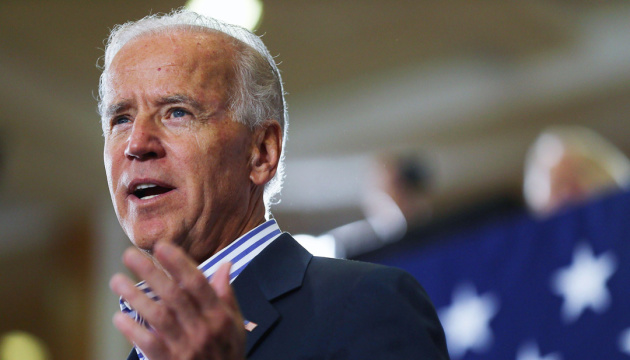 Biden welcomes new prosecutor general of Ukraine
President Petro Poroshenko had a phone conversation with U.S. Vice President Joseph Biden.
The press service of the Head of State reported.
Joseph Biden commended the appointment of Yuriy Lutsenko to the post of Prosecutor General of Ukraine and reiterated willingness of the United States to provide support for Ukraine in the prosecution reform and struggle against corruption.
He noted the importance of legislative amendments on the establishment of General Inspection in the Prosecutor General's Office.
The President informed on measures aimed at improving public finance system and business climate in Ukraine. He is hopeful that the results of reforms in Ukraine would intensify support for our country by the United States, IMF and other international partners of Ukraine.
The parties agreed to sign the bilateral agreement on the provision of the third tranche of loan guarantees in the amount of USD 1 billion to Ukraine shortly.
Petro Poroshenko and Joseph Biden also coordinated further consolidated international sanction pressure on Russia during the G7 Summit in Japan on May 26-27 aimed at achieving real de-escalation of the situation in Donbas.
ish