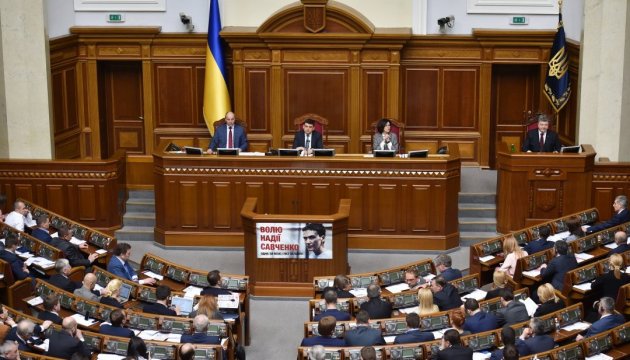 Three VR factions demand creation of commission to probe offshore claims
The Samopomich faction in the Ukrainian Parliament, in unison with the factions of the Fatherland and Radical parties, are demanding the adoption of legislation on temporary investigation commissions (TIC) in order to set up such a commission to probe alleged offshore scandals, Samopomich MP Yehor Sobolev told lawmakers at their meeting, Ukrinform reports.
"The President himself should comply with the law, not to be above the law. To date, there is no procedure to investigate his abuses. Journalist Dmytro Hnat has published new information about the involvement of the President's entourage to an offshore company. We believe that the sooner Parliament adopts legislation on temporary investigation commissions and the sooner we establish a commission to investigate offshore scandals, as well as investigate the allegations that the President conducts business transactions, the quicker we will walk on the path of democratization," the MP noted.
tl