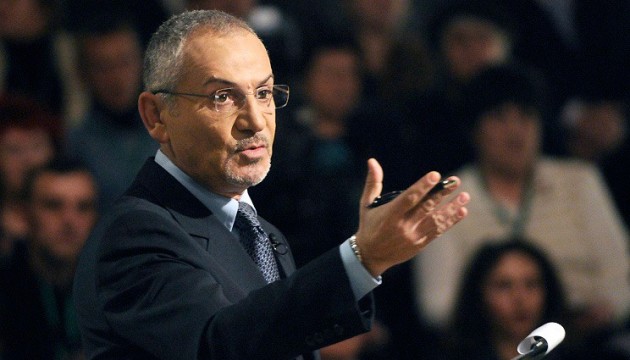 Mayor Klitschko offers Shuster to host talk-show on municipal Kyiv TV channel
Kyiv Mayor Vitali Klitschko has offered TV political talk-show host Savik Shuster to transfer his talk-how to Kyiv TV channel.
The mayor wrote on Facebook.
"I think what they are doing with Savik Shuster is wrong, to put it mildly. Since Savik has said that he would to go on the air with hi talk show I offered him to broadcast his talk shows and on Kyiv TV channel too," Klitschko noted.
Earlier, Ukrinform reported that Mr. Schuster, who is the national of Canada, the has his work permit revoked in Ukraine on the ground of information received from the State Employment Service concerning the opened criminal investigation against him, while Shuster had not reported this fact.
tl