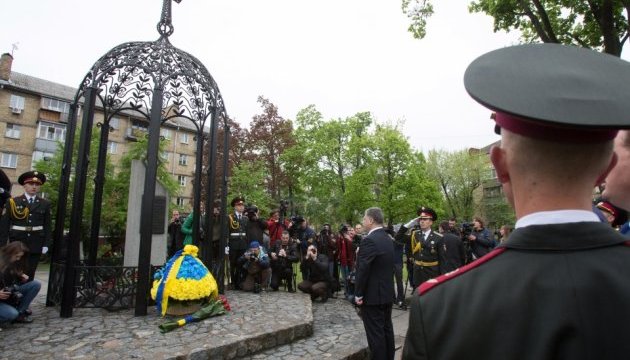 Ukrainian leaders commemorate Heroes of Chornobyl
President of Ukraine Petro Poroshenko laid flowers to the Heroes of Chornobyl memorial.
Ukrinform reports that the wreath-laying ceremony was also attended by Prime Minister Volodymyr Groysman, Rada Speaker Andriy Parubiy, mayor of Kyiv Vitali Klitschko and others.
At present, the number of victims of the Chernobyl disaster in Ukraine amounts to over 1.9 million people or 4.4 percent of the population, of which 210,000 received the status of liquidators of the accident, 1.751 million persons have the status of victims of the accident.
tl