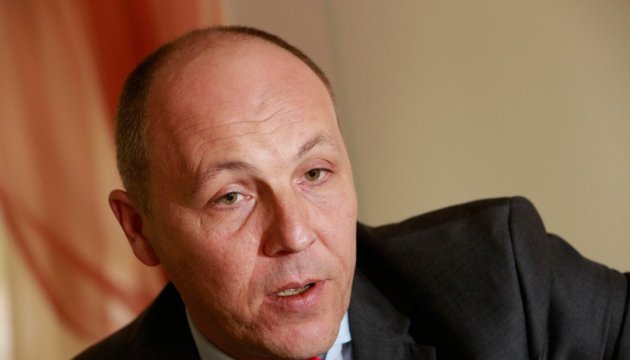 Reclaiming and efficient usage of radioactively contaminated land are priority for legislative and executive branches of government – Speaker Parubiy
After three decades following the nuclear disaster, alleviating the fallout of Chornobyl remains a top priority for the Ukrainian state.
Parliament Speaker Andriy Paruby made a statement, the press service of the Verkhovna Rada report on it site.
"Thirty years ago have passed since the tragic day of the largest-scale environmental and technological disaster of the twentieth century at the Chornobyl nuclear power plant. Its horrendous consequences have affected all spheres of human life - economy, manufacturing, health care, culture, science and education. Today, after three decades after the disaster took place, mitigating the consequences of Chornobyl remains a top priority for the Ukrainian state, so reclaiming and effective usage of contaminated land, providing social benefits for liquidators and victims are always in the focus of the legislative and executive branches of the government," a statement says.
According to Rada Speaker, Chornobyl disaster infiltrated the lives of Ukrainians through a cold burn of radiation. Moreover, it made an imprint in the Ukrainian history as unprecedented heroic feat of liquidators, all those persons who did not hesitate to risk their health and life to clean up environment contaminated by radiation.
tl