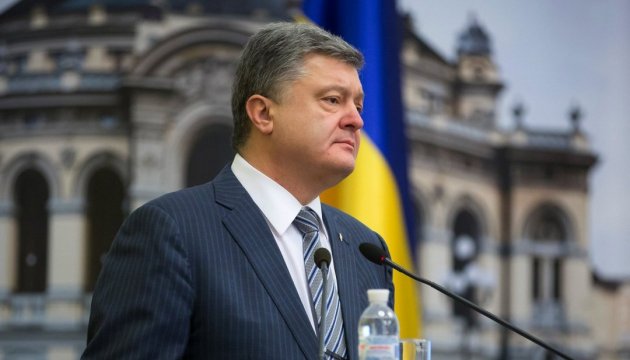 Poroshenko: Local authorities have opportunity for regional development
In the course of the meeting with administrative-economic activists and deputies of Zaporizhzhia, President Petro Poroshenko emphasized that financial decentralization and new budget rules had created conditions for a drastic increase in financial capacities of local budgets.
The press service of the Head of State reported.
The President noted that local budgets had been increased by 42% in 2015 in comparison with 2014. The beginning of this year is also optimistic – general fund revenues of local budgets have increased by 46% in the first quarter of 2016 in comparison with the first quarter of 2015.
Petro Poroshenko stressed that decentralization opened new opportunities for acceleration of regional development. This reform is also endorsed by the Prime Minister and Parliament. Communities received rights and money, but "we should also speak of transferring responsibility". According to the President, additional funds provide opportunities to build roads, schools, hospitals etc.
The Head of State informed that "the use of these funds will be legislatively normalized". "Nobody will take away these funds. I will defend the financial resource of local self-government. However, communities have a right to know how the budgets are formed and spent," he added.
ish