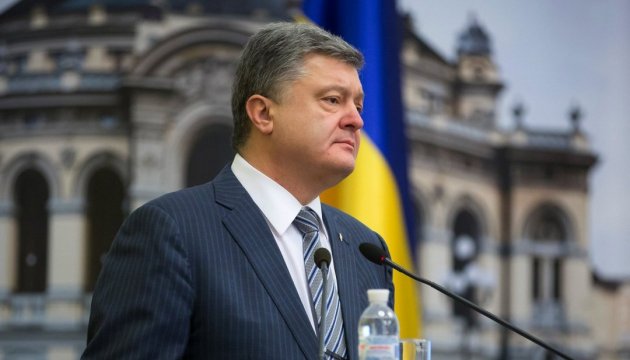 Poroshenko: Europe gives us strong impetus for reform
Ukraine views the European Commission's decision on a visa-free regime with Ukraine as powerful impetus for further reforms.
Ukrainian President Petro Poroshenko said this at the meeting with the EU delegation and EU Commissioner for European Neighbourhood Policy and Enlargement Negotiations, Johannes Hahn, in Kyiv, the press service of the Head of State reports.
"It is an important step towards the European aspirations of the Ukrainian people after the Euromaidan and the Revolution of Dignity. The decision adopted by the European Commission today is recognition by European partners of reforms carried out in Ukraine," Poroshenko said.
The Head of State noted that "Ukraine views the decision as powerful impetus for continuation of reforms and relies on the support of EU countries and European institutions in establishing the visa-free regime and further integration of Ukraine into the EU."
In his turn, Johannes Hahn called the achievements of Ukraine in legislative amendments for introducing the visa-free regime with the EU a "perfect example of great cooperation between the President, Government and Parliament".
ol