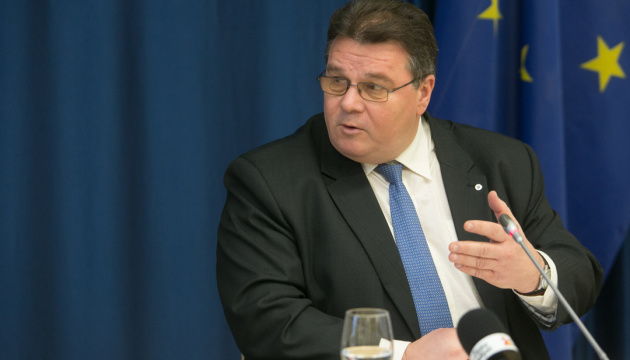 Ukraine to get visa-free regime by summer – Linkevičius
Lithuanian Foreign Minister Linas Linkevičius has said that Ukraine has done its "homework" for visa liberalization and now the EU has to fulfill its promises.
Linkevičius said this in an interview with Radio Liberty.
"When we talk about their 'homework', the specific tasks that Ukrainians had to perform - they have been performed and implemented. So what are the reasons for the obstacles? For me, there is no moral or legal justification for terminating or complicating this already enough difficult process," the diplomat said.
He noted that it had not been easy for Ukraine and Georgia to fulfill all the requirements for the visa-free regime, but both countries had coped with that.
"It is an endless process, nobody is perfect, but these states met the requirements. Now we should fulfill our part of the work, and, hopefully, they will get visa-free regime by summer," Linkevičius stressed.
ol