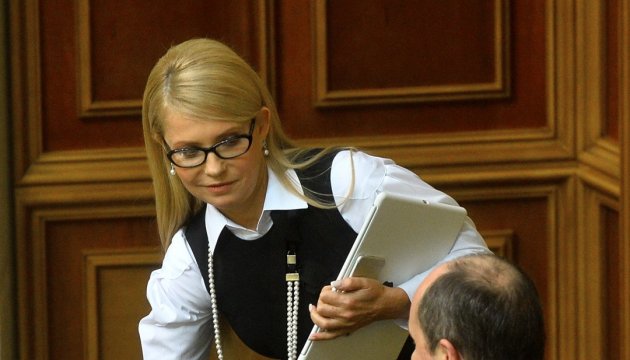 Coalition formation: MP Tymoshenko insists coalition requirements have not been changed
Leader of the Batkivshchyna party faction in parliament Yulia Tymoshenko has denied information on the alleged altering by her political force of requirements for joining the coalition and insists that at least 10 priority bills must be passed prior to the official announcement of the new Rada coalition.
She made a statement at a briefing in parliament, Ukrinform reports.
"We believe that now ten bills must be passed. This is a legislative package, which we referred from the very first day of our negotiations. We have not changed our requirements and we will not change them," said MP Tymoshenko.
She noted these bills must be voted before the new coalition will have been formed.
However, she stressed that information released yesterday by some media about her faction changing the requirements is "a provocation" and false.