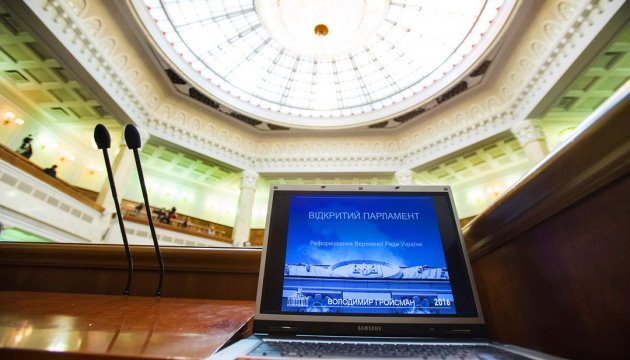 Vice Speaker Parubiy opened today's legislature session
First Deputy Speaker Andriy Parubiy opened the plenary session of the Ukrainian parliament.
Ukrinform reports 334 MPs have registered in the legislature.
Previously reported the Rada has to consider a bill today to abolish Ukraine citizenship for the persons who have committed crimes against national security of Ukraine.
In addition, lawmakers may pass amendments to legislation of Ukraine concerning the liability for blatant failure to obey orders issued by prison administration officials; the bill on electronic trust services; the bill on social protection of the reservists who were injured in the ATO and their families.