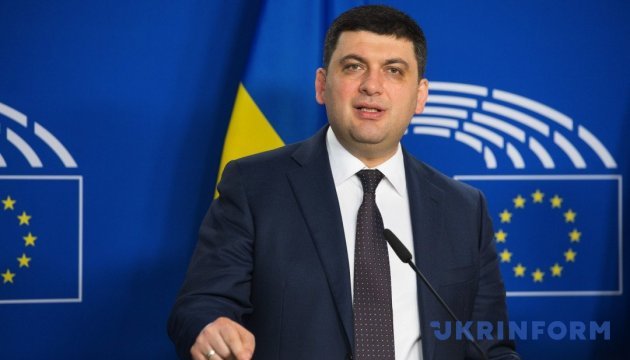 Speaker Groysman said he doesn't become premier in order to fail
The Rada Speaker Volodymyr Groysman said he was willing to work "from dawn to twilight" as prime minister.
He told viewers of "Freedom of Speech" program on ICTV channel, Ukrinform reports.
"I am used to taking responsibility and I can definitely say I'm not going to become the premiere in order to fail and ruin the undertaking," he said, answering the question whether his premiership ends similar to PM Yatsenyuk's one.
Speaker noted that if he seeks to reform a sector as prime minister, for instance, customs, then he will complete it without anyone's permission.
"One more thing for you to remember, I will ask no one for any permission. If my views are required to change the situation at the customs office, I will implement it. It's better to block me today, prevent me from doing it by all means - but I'll finish it anyway," said Groysman.
As Ukrinform previously reported, the People's Front faction strives to assemble factions that are willing to enter into the coalition on Tuesday.