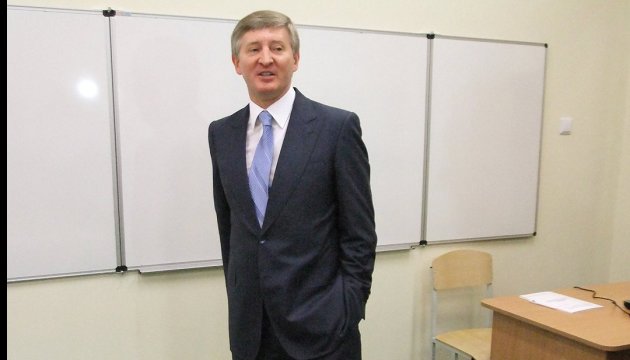 Poroshenko: If Akhmetov wins elections in Donbas, then I'll work with him
President of Ukraine Petro Poroshenko will cooperate with any winner of the elections in the occupied Donbas areas, provided that a person has Ukraine in his heart and his hands are not covered in blood.
If people vote for Renat Akhmetov, then it will be their own choice.
The Head of State told reporters during his visit to Kramatorsk city in the Donetk region, Ukrinform reports.
"The Minsk agreements stipulate very clearly: restoration of Ukrainian sovereignty over the occupied areas of Donbas should take place through an elections process. If anyone who has not stained his hands in blood, who has Ukraine in the heart, makes up his mind to participate in the elections and be elected by the people of Donbas, I as the President of Ukraine will have to work with him," said Poroshenko.
"If either Mr. Akhmetov or Mr. Boyko decides to be put on the ballot and wins the elections, and get the votes of Donbas, then it will be the choice made by Donbas people. Neither journalists nor politicians, nor anyone else should tell to vote for that candidate or this one," he noted.