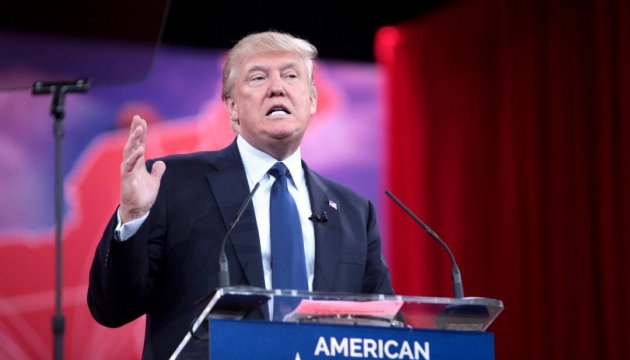 Trump: Now I'm all for Ukraine
Donald Tump, the Republican candidate for the US presidency, following previous controversial statements on the Ukrainian issue, in an interview with the New York Times explained his view on the current situation in Ukraine.
The full text of the interview with the billionaire the newspaper published on Sunday, own Ukrinform correspondent reports.
"And one of the things that I hated seeing is Ukraine. Now I'm all for Ukraine, I have friends that live in Ukraine, but it didn't seem to me, when the Ukrainian problem arose, you know, not so long ago, and we were, and Russia was getting very confrontational, it didn't seem to me like anyone else cared other than us," Trump said.
On this issue, Trump said that the situation with Ukraine concerned the United States the least, as the United States geographically is the farthest away. But he stressed that it seemed that even Ukraine's neighboring countries didn't seem to be talking about it.
"Look at Germany, you look at other countries, and they didn't seem to be very much involved. It was all about us and Russia," Trump said.
According to Trump, an end should be brought to this: "In fact, with the gas, you know, they wanted the oil, they wanted other things from Russia, and they were just keeping their mouths shut. And here the United States was going out and, you know, being fairly tough on the Ukraine".
"We're fighting for the Ukraine, but nobody else is fighting for the Ukraine other than the Ukraine itself, of course, and I said, it doesn't seem fair and it doesn't seem logical," the U.S. presidential candidate summarized.
iy