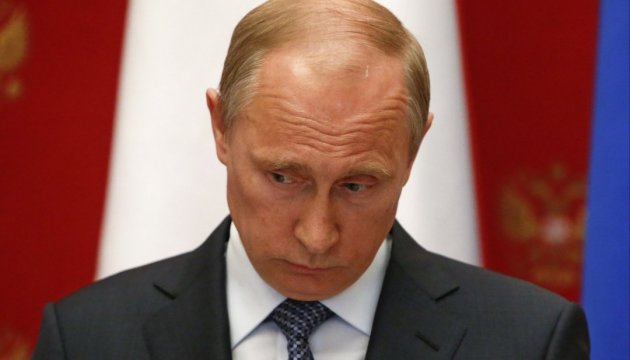 Putin failed to humiliate Ukraine by convicting Savchenko – WSJ
A court in Russia's Rostov region on Tuesday, March 25, announced the guilty verdict to Ukrainian pilot Nadiya Savchenko and sentenced her to 22 years in prison, and by that Russian President Vladimir Putin wanted to humiliate Ukraine.
The Wall Street Journal wrote a relevant article.
"The point of this show trial was to humiliate Ukraine. Yet Lt. Savchenko has emerged as a national hero in Ukraine and has even been elected to Parliament in absentia," reads the article.
Nadiya Savchenko may eventually be freed as part of the exchange of captives, but already "she has cemented her status as a symbol of Ukrainian resistance to Russian imperialism".
All the charges "are phony". Lt. Savchenko is defending her homeland against Kremlin's aggression, the Wall Street Journal reports.
As a reminder, on March 22, Nadiya Savchenko was sentenced to 22 years in jail after being convicted of directing artillery fire which killed two Russian journalists in eastern Ukraine in June 2014. Savchenko was also fined RUB 30,000 for illegal border crossing. The world public and diplomacy have called for her immediate release. Ukrainian President Petro Poroshenko has stated he is ready to exchange Savchenko for two Russian servicemen detained in Ukrainian territory.