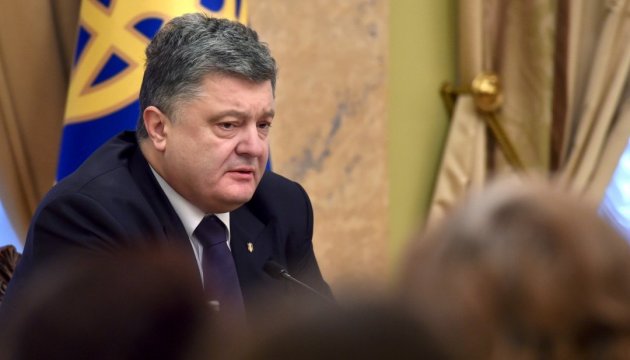 Poroshenko ready to exchange Savchenko for two Russian servicemen
President of Ukraine Petro Poroshenko is ready to exchange Nadiya Savchenko for two Russian servicemen.
The President stated this in his address.
"In my turn, I am ready to transfer two Russian servicemen detained in our territory for their participation in the armed aggression against Ukraine. The trial is on the final stage. I am ready to ensure their transfer to the Russian Federation through appropriate procedures immediately after the trial is over," the President said.
He noted that such an approach corresponded to item 6 of the Minsk Agreements - exchange all for all - "and it must be done immediately."
"Today, the entire Ukraine is together with Nadiya, her mother Mariya Ivanivna and sister Vira. I believe that our common efforts will be successful. And the Hero of Ukraine, MP of Ukraine, officer of the Ukrainian Armed Forces will come back home. We are waiting for her," the Head state said.
ol