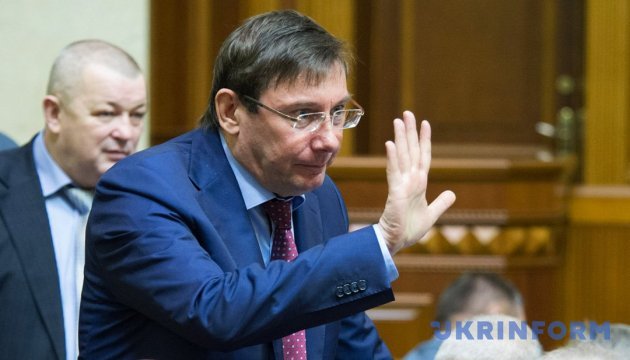 MP Lutsenko assembles heads of Rada factions to announce candidate for premier
Leader of the Poroshenko Bloc faction Yury Lutsenko initiates the session of the former parliamentary coalition to reveal a candidate for prime minister.
He told viewers of "Freedom of Speech" program on ICTV channel, Ukrainian Pravda reported.
"On Wednesday I as head of the faction will initiate a session of the former coalition and there we will announce a candidacy for next possible prime minister," said MP Lutsenko.
He added that on Wednesday "we are ready to submit at least two" or more Rada factions which along with the Popular Front party have to form a coalition and nominate a new prime minister. And also to form a new government.
On Monday night the People's Front party officially asked Petro Poroshenko and his parliamentary faction "to publicly announce a nominee for the post of prime minister" that the President's team plans to submit to parliament.