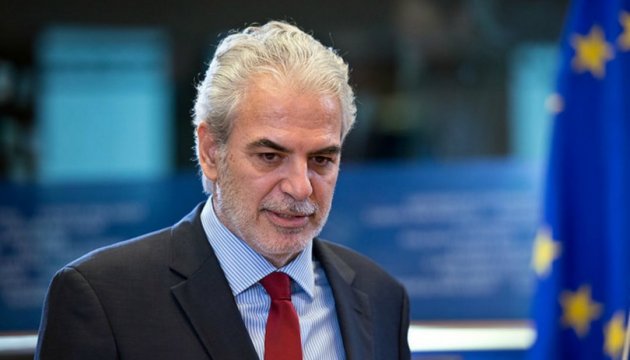 Assistance to Ukraine remains EU's priority – European Commissioner
Assistance to Ukraine remains a priority for the EU, despite the fact that the EU should solve now many serious problems associated with the situation in Syria and the refugees.
European Commissioner for Humanitarian Aid and Crisis Management Christos Stylianides said this at the meeting with Prime Minister of Ukraine Arseniy Yatsenyuk in Kyiv today, the Government portal reports.
"The European Commissioner has assured of the EU's solidarity with the Ukrainian people. Although a lot of serious threats associated with the situation in Syria and the problem of refugees are on the agenda of the European Union, the assistance to Ukraine remains a priority, the European Commissioner said," reads the statement.
The total amount of the humanitarian aid provided by the European Commission to support the people affected by the conflict in eastern Ukraine has exceeded EUR 63 million, including the new aid package worth EUR 20 million. Taking into account direct financing provided by the EU Member States, the European Union has allocated over EUR 146 million in assistance to the Donbas conflict victims since the beginning of 2014.
ol