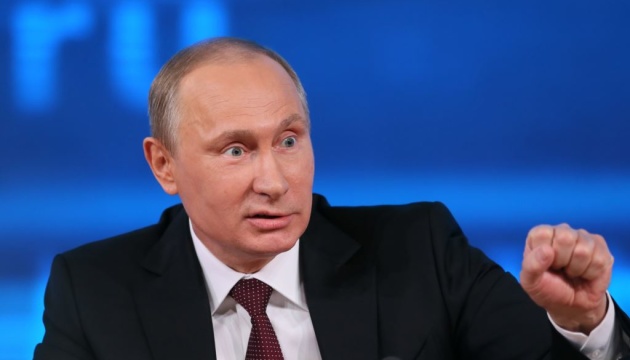 Putin arrived in occupied Crimea
Russian President Vladimir Putin has arrived on the island of Tuzla in the annexed Crimea, where he plans to visit the construction site of the transport bridge over the Kerch Strait.
RIA Novosti has reported.
Prior to his arrival on the island, Putin observed the construction site from a helicopter. During his trip to Crimea Putin will also hold a meeting on the development of the region.