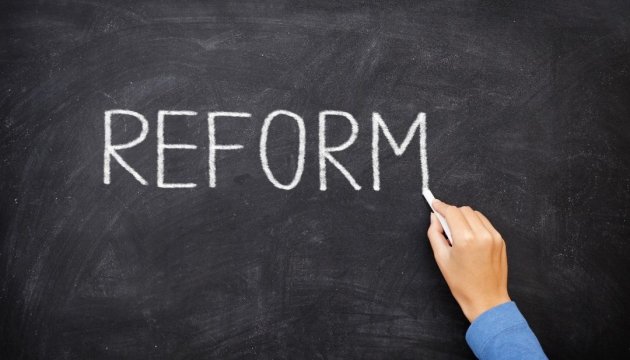 John Kirby: U.S. urges Ukraine to speed up political reforms
U.S. State Department Spokesman John Kirby said at a daily press briefing in Washington that the Unites States will continue to urge Ukraine to speed up political reforms.
"It's the joint responsibility of Ukraine's president, prime minister, and all those in government and in parliament to put aside their differences and deliver on the reforms that Ukrainians themselves demand. And we believe they will do so, and we will continue to monitor this and press that case as aggressively as we have," Kirby said, an Ukrinform correspondent reports.
The State Department spokesman also added that Ukraine should implement its part of the Minsk agreements, including political reforms in the country. "Now, we believe that the Government of Ukraine can carry out the reforms and implement Minsk, and we recognize it's not fully implemented," he said.
At the same time, Kirby noted that the Unites States would not relief sanctions against Russia, until Moscow is in full compliance with its obligations under the Minsk peace deal. "The sanctions against Russia are going to continue as long as they continue to violate the territorial integrity of Ukraine and until Minsk is implemented. That's not going to change," he said.
iy