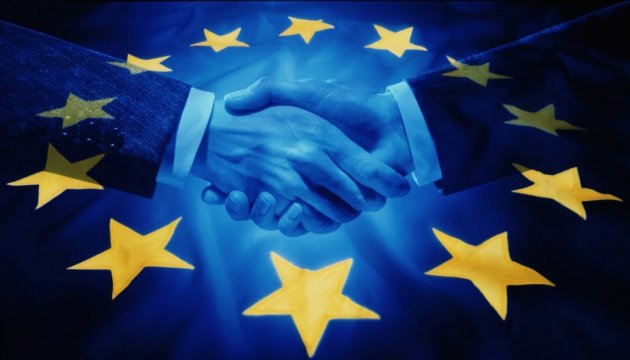 Ukraine-EU Summit begins on May 19
This year, a regular EU-Ukraine summit will take place May 19 in Brussels, Belgium.
President of Ukraine Petro Poroshenko said following talks with European Council President Donald Tusk and European Commission President Jean-Claude Juncker on Thursday in Brussels, the Ukrinform own Brussels correspondent reports.
"Today we have agreed that this year's summit will begin on 19 May. I am confident that it will be a productive and effective cooperation," Ukraine president said.
Poroshenko also said that he has discussed during today's meeting agenda for the summit and he said that plenty of issues are expected to be solved there.