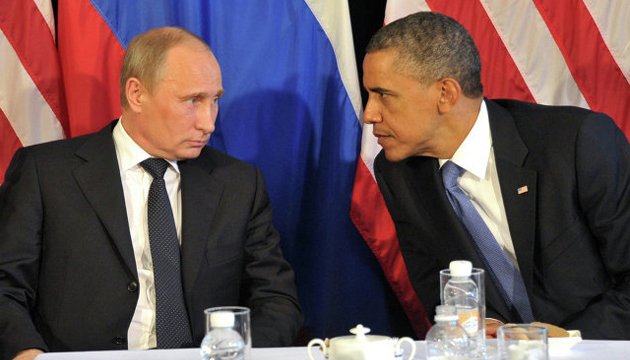 Obama reminded Putin about Ukraine
U.S. President Barack Obama on Monday spoke by phone with Russian President Vladimir Putin after Moscow unexpectedly announced the pullout of the main Russian military forces from Syria.
At the same time U.S. leader reminded his Russian counterpart about the necessity to fulfill the basic requirements of the Minsk agreements, the White House noted.
President Obama in a conversation with Putin also discussed the Ukrainian crisis. He noted "the need for combined Russian-separatist forces to implement the ceasefire in eastern Ukraine and to provide monitors from the Organization for Security and Cooperation in Europe (OSCE) with unfettered access to separatist-controlled areas, including the Russia-Ukraine border."