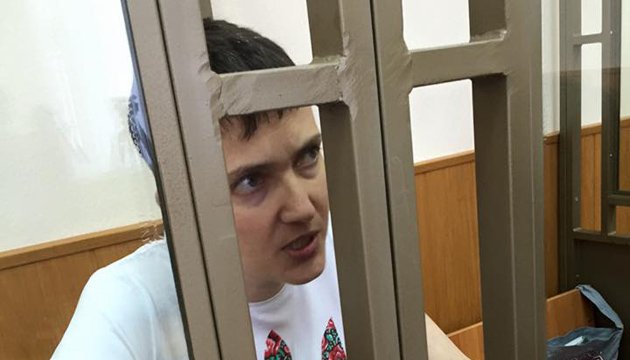 Ukrainian doctors still cannot examine Savchenko
Ukrainian doctors, who flew to Russia to examine Nadiya Savchenko, have not yet received permission from the Russian side.
First Deputy Health Minister of Ukraine Oleksandra Pavlenko posted this on Facebook.
"Our doctors, who were sent for medical examination of Nadiya Savchenko, do not sleep for two days. The Russian side has not yet issued permission for the access of doctors to the patient. We are waiting. We are in constant contact with the Foreign Ministry and the doctors," she wrote.
Earlier, the Donetsk City Court, Rostov region, Russia refused to give permission for a meeting with Nadiya Savchenko to Ukrainian consuls, her sister and mother, and Ukrainian doctors for examination.
ol