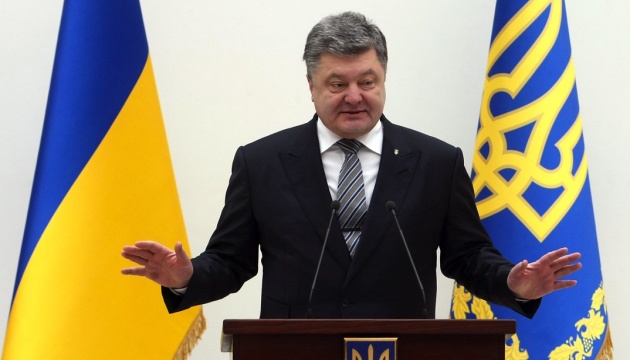 President Poroshenko pays official visit to Turkey
On March 9 - 10 President of Ukraine Petro Poroshenko will be paying an official visit to the Republic of Turkey.
The press service of the President reports.
Poroshenko will hold talks with the Turkish President Recep Tayyip Erdogan, Prime Minister Ahmet Davutoglu and Chairman of the Grand National Assembly of Turkey Ismail Kahraman.
During his visit the fifth session of the Strategic High Level Council between Ukraine and Turkey will also be held. In addition, Poroshenko's meetings with representatives of the business circles of Turkey are planned.