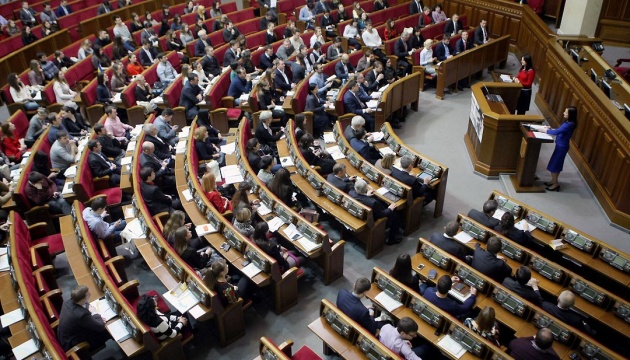 Reform of Rada: MPs could be fined for disruptive behavior
The reform of the Ukrainian parliament, elaborated jointly with the European Parliament, foresees the suspension of MPs from participation in plenary sessions of the Verkhovna Rada because of disruptive behavior.
This is stated in a roadmap of internal reform of the Verkhovna Rada, the text of which was published on Facebook of VRU Chairman Volodymyr Groysman.
In particular, in the chapter on specific issues in conduct and ethics it is noted that "the Speaker (or Deputy Speaker as presiding officer) should be empowered to 'name' members involved in disruptive or violent behavior and suspend them from participation in plenary sessions of the VRU for an appropriate period of time based on the seriousness of the offence. Consideration also could be given to the introduction of financial penalties (Recommendation No.48).
In addition, it is offered that "a Code of Conduct should be elaborated and implemented as a matter of priority through an inclusive and transparent consultative manner and in line with the international best practices," (Recommendation No.50), reads a document.
iy