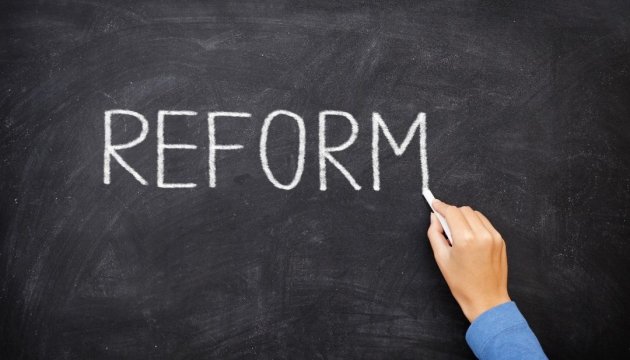 Shymkiv: USA does not know everything about reforms in Ukraine
West has constantly stressed on the necessity for reforms in Ukraine, however Europe and the United States are not always aware of what has been achieved and what is next in line. Because of this fact we have to talk more about achievements and reinforce our own efforts in order to get support and investment.
Deputy Head of Presidential Administration of Ukraine Dmytro Shymkiv to the Ukrinform own American correspondent in his comments, while the official is now visiting Washington, D.C. for a few days.
"When we evaluate the situation regarding U.S. awareness of Ukrainian reforms, we see that Americans are not always in the know about details," said the representative of Ukraine Presidential Administration following his talks with business community of the United States that was organized by the American-Ukrainian Business Council and the Ukraine - USA Foundation.
"We ought to visit more and report what has been already fulfilled, what is planned to be achieved, where assistance is vital so that we can get support there. By the way, U.S. business community says that we [Ukraine] are not asking for support quite often, and this is a fact. We have to strengthen our own work," Shymkiv said.
He noted that he came to the U.S. capital for this very reason - to facilitate such communication. "Many meetings are planned where I endeavor to make us known so that we will be included on the agenda, to hear feedback and to do our best so that American and international business start their operations in Ukraine," said the Ukrainian government official.