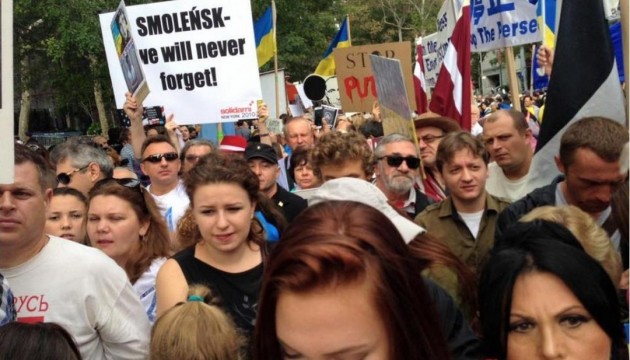 Protests against Russian aggression in Ukraine to be held in Europe on Sunday
The national marches-protests against Russian aggression in Ukraine will take place in Italy, France, Greece, Spain and Portugal on February 28.
This is reported by the Ukrainian World Congress, an Ukrinform correspondent reports.
"Unfortunately, we can still hear the voices in support of Putin and the calls for lifting of the European sanctions against Russia in different European countries. The Russian propaganda is spread through the media. In this situation, the Ukrainian community cannot stand aside and wants to express its vision, the vision of the people who have become the main victim and the target of Putin's regime," reads the statement of the Congress.
The members of the Ukrainian community in these countries and not indifferent citizens will walk along the central streets of their capitals to draw attention to the Russian crimes. "We invite all the media to give a voice to this protest and to inform about the current situation in Ukraine," the Congress adds.
ol