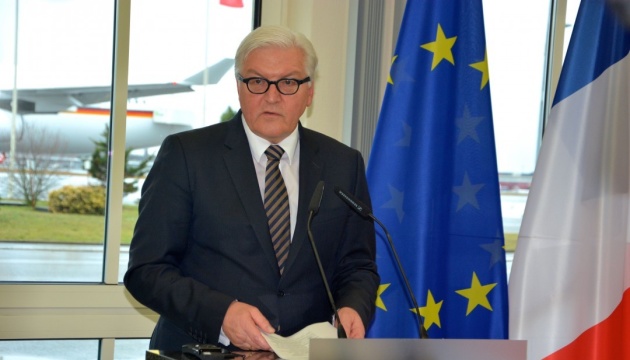 Steinmeier calls on Ukrainian politicians to stop squabbles
German Foreign Minister Frank-Walter Steinmeier says that the situation in Ukraine is complicated and he will continue to demand conduct of reforms in Ukraine.
He said this after completion of his joint visit with French Foreign Minister Jean-Marc Ayrault to Kyiv, an Ukrinform correspondent in Germany reports.
It remains "not clear" for the German Minister when the majority focused on conduct of reforms can appear in Ukraine, and whether it can appear at all.
"The German-French message in this situation is clear: the expectation and requirement towards all responsible politicians is to save more time now, to stop political squabbles and to focus on decisive implementation of the reform program in the interest of consolidation of the independent and free Ukraine," the Foreign Ministry of Germany quotes Steinmeier as saying.
ol