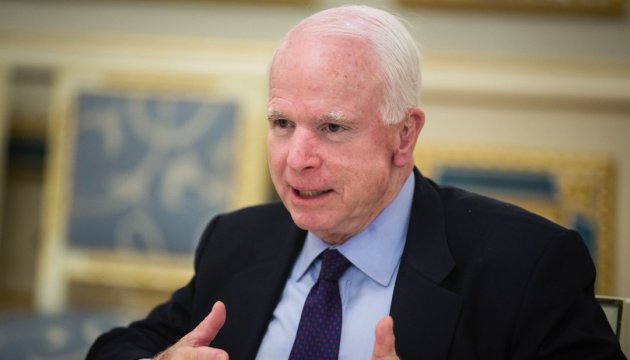 In U.S. Klitschko discusses political situation in Ukraine with Nuland, McCain
American politicians have voiced their concerns about the political situation in Ukraine and emphasized the necessity for rapid reforms.
In particular, they spoke about the urgent need to reform the prosecution office and effective anti-corruption efforts.
Kyiv city mayor Vitali Klitschko made a statement following his meetings in Washington, D.C. with the U.S. Assistant Secretary of State for European and Eurasian Affairs Victoria Nuland, U.S. Senator John McCain, and political experts from the Atlantic Council, the press service of the mayor reports.
"All are interested and concerned about the political situation in Ukraine. All emphasized the critical necessity for rapid reforms – the changes that the people will feel. Otherwise, it will be extremely difficult to overcome this crisis. All American politicians talk about the need for real and effective fight against corruption and reform of the prosecutor's office, on appointment of a Prosecutor [General] who would take responsibility and work independently and professionally. Because it is important for combatting corruption and, consequently, for the success of reforms in general," Klitschko said.
The fact that not the names and faces are the most important factors, but the reforms that they are able to implement, Nuland said. Senator McCain assured the Ukrainians in his support and assistance.
"I would like to tell my friends in Ukraine: our thoughts and prayers are with you. We are very concerned by the resumption of Russian aggression. I will fight so that you will obtain defensive weapons, which you need. I also hope that current political instability can be solved, and the people of Ukraine will have a better economy and government, which they can trusted. I am always with you," said McCain in his comments after the meeting with Klitschko.