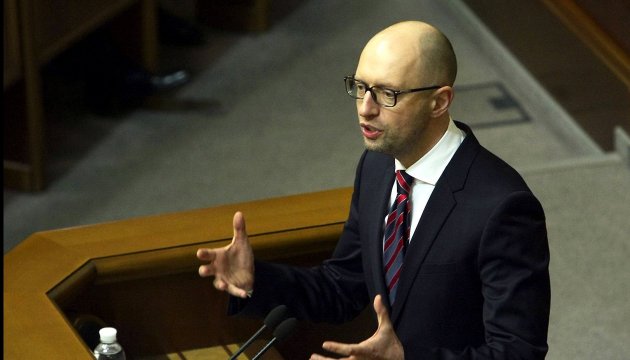 PM Yatsenyuk participates in ceremony of launching patrol police in Kharkiv
Prime Minister of Ukraine Arseniy Yatsenyuk takes part in the ceremony of launching rapid response police patrol in northeastern city Kharkiv on Tuesday.
Government portal site reports.
"On Tuesday February 23 premier Arseniy Yatseniuk along with minister of internal affairs of Ukraine Arsen Avakov will visit Kharkiv, where the ceremony for launching rapid response police patrol and the RICAS electronic presentation systems of intellectual analysis for the national police is taking place today," a statement said.
Also, Ambassador of the EU Delegation to Ukraine Jan Tombinski and head of the European Union Advisory Mission Ukraine Kestutis Lancinskas will also participate in the ceremony.
Yatsenyuk will also visit the Elektrotyazhmash plant there.