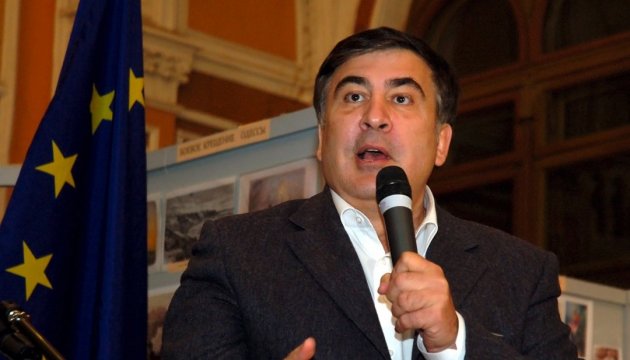 Saakashvili: MPs with their vacation block establishment of non-corrupt customs
Head of Odesa Region State Administration Mikheil Saakashvili believes that the Verkhovna Rada blocks the draft law on the establishment of the non-corrupt customs.
He wrote this on his Facebook page.
"Today, the parliament took a three-week break without registering our proposed Draft Law "On Open Customs Area". In the committee, we were told that today the Draft Law is no longer supported by the BPP, although yesterday the leadership of the faction assured me of their full support of the Draft Law," he said in particular.
The Head of Odesa Region State Administration assures that without such a law it would be impossible "to create totally new customs for the first time in Ukraine, (which) will stop smuggling and corruption flows".
"We have already started to build a new terminal and several thousand people have applied to participate in the competition. The new terminal shall open in mid-April at the latest and, of course, it will deprive very, very many people of corrupt earnings," Saakashvili says.
"I do not know whether it's coincidence or not, but three days ago the Security Service made a request for documents from the builders of the new terminal and had a detailed conversation with them. I find comfort in the thought that this is just a misunderstanding and local initiatives, not systematic sabotage," he added.