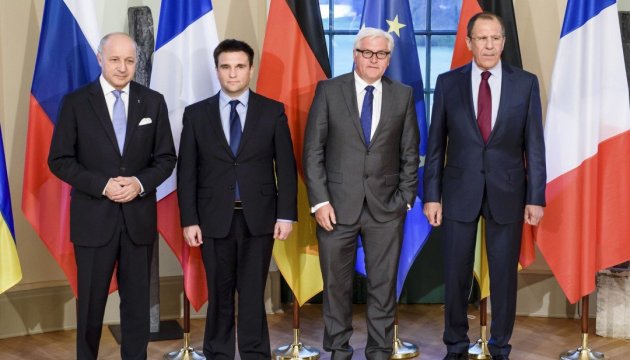 'Normandy Four' ministers to meet in Paris on March 3
The next meeting of the foreign ministers of the "Normandy Four" format states will take place in Paris on March 3.
This was confirmed by French Foreign Minister Jean-Marc Ayrault before leaving with German Foreign Minister Frank-Walter Steinmeier for Kyiv, an Ukrinform correspondent reports.
"The meeting in the Normandy format will be held in Paris on March 3," Ayrault said.
He noted that during a joint visit to Kyiv the ministers wanted to repeat once again the demand for compliance with the provisions of the Minsk Agreements by all parties. If the safety provision in Donbas should be confirmed by the OSCE, the responsibility for the conduct of the constitutional reform, decentralization and other reforms rests with Kyiv. "Ukraine has to conduct other reforms as well. It is important for the Normandy format," Ayrault said.
ol