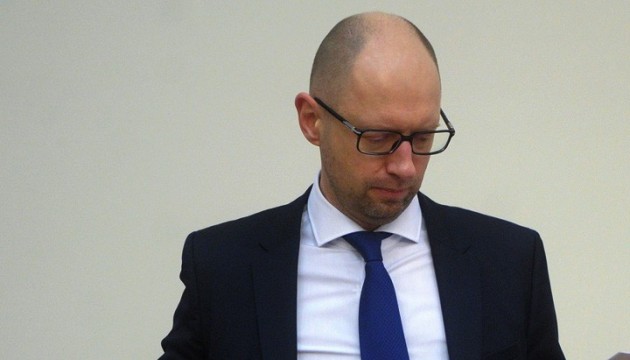 PM Yatsenyuk meets defense ministers of Lithuania and Sweden
Prime Minister of Ukraine Arseniy Yatsenyuk has expressed gratitude to the Lithuanian and Swedish sides for their ongoing support of Ukraine and hands-on technical and expert assistance in reforming the Armed Forces of Ukraine at the meeting with the Minister of National Defense of Lithuania Juozas Olekas and Minister of Defense of the Kingdom of Sweden, Peter Hultqvist.
Ukraine government portal reports.
"I really appreciate the support that your countries have provided for Ukrainian Ministry of Defense in order to make the Ukrainian Armed Forces stronger, more reliable, because - as you well know - the Ukrainian army defends not only Ukraine, but also the European Union's borders. We are faced with incredible geopolitical challenges," premier said.
Juozas Olekas and Peter Hultqvist have assured the willingness of their governments to continue to provide comprehensive assistance to our country in the implementation of reforms and countering Russian aggression.
The sides discussed the complex issues associated with the implementation of the Minsk agreements. They also discussed current issues on the political situation in our country and actions and plans of Ukraine government in the context of the European course of reforms.