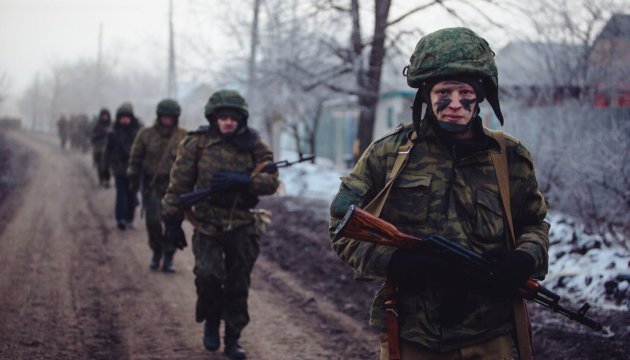 Czech and Slovak experts comment on Russian military aggression and occupation of Crimea
The Czech and Slovak intellectuals in an open letter to the Ukrainian people expressed their conviction that the Russian invaders would leave Crimea and Donbas and in the near future Ukraine would become a strong European state.
The letter was sent in connection with the second anniversary of the beginning of military aggression and occupation of Crimea by Russia, Ukrinform reports.
"On February 20, 2014 the Russian occupying army invaded Crimea in a similarly treacherous way and forcibly annexed it to Russia. With this move, Moscow demonstrated to the world that it considers international conventions just a mere piece of paper and that the only laws the Kremlin recognizes are the laws of the criminal underworld and jungle. We are convinced, however, that just as the day of freedom came for us in Czechoslovakia, it will come one day for Crimea and the Donbas region that are currently occupied by Russian forces, " the letter reads.
"Two years after the Russian aggression attempted to break apart your country and drown the Revolution of Dignity in blood, we bow in respect to the heroism that you put up against this oppression and Russian militarism," the statement of the Czech and Slovak intellectuals said.
"With admiration, we watched you fight for freedom, protection of national independence and European aspirations. Heroes of the Heavenly Hundred were shot in Maidan on the very first day of Russian annexation of Crimea and then thousands of Ukrainians sacrificed their lives in defense of Ukraine. Many others, such as Nadiyda Savchenko, Oleg Sentsov or Oleksandr Kolchenko continue to be tortured behind the bars of the Russian Federal Security Services," they said.
The experts noted that on these days they shared concerns about how a free Ukraine would be able to come to terms with the demon of corruption and insatiate greediness of oligarchs.
"Two years after the occupation of Crimea, you, the women and men of Ukraine, face two paths. One leads to freedom, rule of law, prosperity and civilization. The other leads to violence and a society in which all Ukrainians would merely be vassals, serving the oriental despot in the Kremlin," they said.
"We are convinced that Ukrainian women and men will soon be enjoying freedom of travel, study and work not only at home but also across Europe up to the shores of Atlantic. That your Ukraine will be free, independent, democratic, free from of the curse of corruption, strong, prosperous, united and European," the Slovak and Czech representatives emphasized.