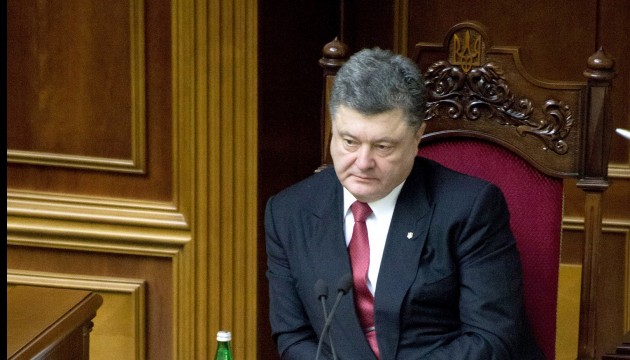 Poroshenko asks Prosecutor General Shokin to resign
Ukrainian President Petro Poroshenko has called on Prosecutor General Viktor Shokin to resign from office.
"Today morning I have a meeting and a constructive dialog with the prosecutor general. I called on Viktor Mykolaiovych [Shokin] to write a letter of resignation," reads a president's statement issued by the president's press service.
According to Poroshenko, "Shokin implemented the reforms, to which the resistance had been made for years: the removal of general supervision from the prosecutor's office, creation of the National Anticorruption Bureau and the State Bureau of Investigation etc. On the one hand, this is good".
"On the other hand, unfortunately, the PGO failed to obtain public trust. And that's why the issue on prosecutor general's resignation is on the agenda," Poroshenko stated.
iy