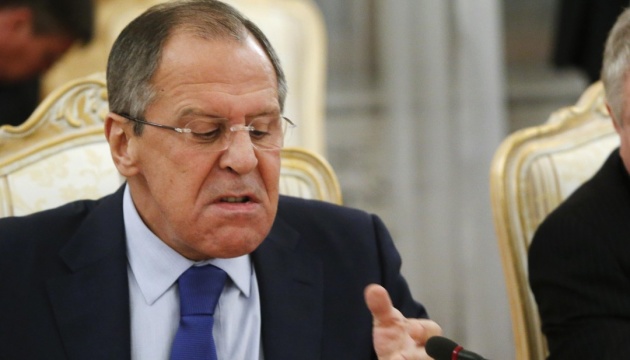 FM Lavrov accuses Washington of escalation in Donbas, and Berlin of supporting Turkey
Russian Foreign Minister Sergei Lavrov said that Washington would not mind getting Russia to fight on the two fronts, that is, in Syria and in Donbas.
He also "expressed surprise" about the position of Angela Merkel in the Russian-Turkish conflict.
He said in an interview with the "Moskovsky Komsomolets" daily.
"I'm not a backer of "conspiracy theories", but there are some facts supporting a theory that some persons in Washington would not mind Russia getting involved in waging war on the two fronts. The goal is to keep up the flare of the conflict in Ukraine, in Donbas, so that there will always be flashing "hot" phases of the crisis resulting in our being distracted by the crisis much more than in the period of ceasefire and making our life in Syria more complicated," Lavrov said.
He did not reveal names noting only that such thoughts appear in the minds of "neocons" (neoconservatives), "hawks" in Washington.
Also, the head of the Russian Foreign Ministry expressed his dissatisfaction with the position of Angela Merkel in connection with the aggravation of Russian-Turkish relations.