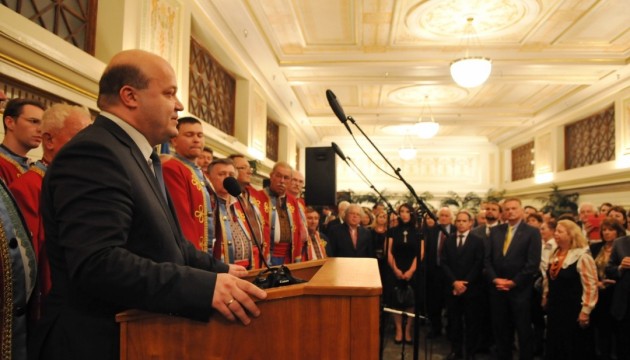 First Ukrainian Honorary Consulate opens on U.S. West Coast
Ukraine Ambassador to the USA Valeriy Chaly and the newly appointed Honorary Consul Valeriy Holoborodko have opened another Honorary Consulate of Ukraine in Seattle, WA.
The Embassy of Ukraine to the United States reports.
"On February 7, 2016 the Honorary Consulate of Ukraine in Seattle,WA was officially opened," a statement said.
Taking part in the opening of the diplomatic mission Valeriy Chaly said that this event "will be an additional impulse for further development of close ties between Ukraine and the state of Washington."
Additionally, the Ambassador noted the role of the Ukrainian diaspora in Washington state to lend support to Ukraine in times of the unprecedented challenges and he is confident that the newly opened Honorary Consulate will start a new page in the representing Ukrainian interests in the states of Washington and Oregon.
It is noted that this is the eighth Honorary Consulate of Ukraine which operate in the USA. The Ukraine Honorary Consulates have been already operating in Detroit, New Orleans, Birmingham, Tucson, Cleveland, Lake City and Houston.