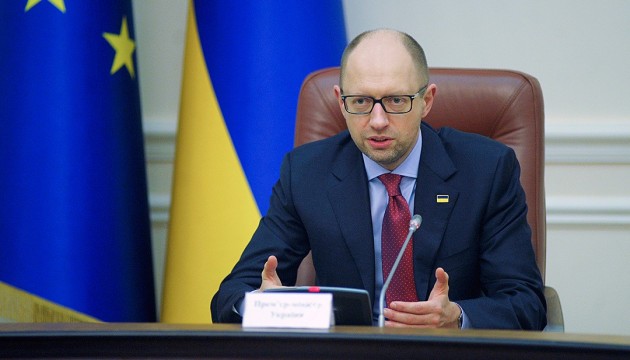 PM Yatsenyuk proposes to MPs to collaborate with government to produce program for this year
The Cabinet of Ministers of Ukraine has been preparing an action plan for the next 12 months and it proposes to MPs to submit their proposals.
Prime Minister of Ukraine Arseniy Yatsenyuk made a statement in Hour of questions to the government in Parliament on Friday, according to government portal site.
"This is a serious issue - economic policy of the country in the coming years. If you have a clear vision and realistic proposals - without populism, and where we can achieve a result - this is my duty as Prime Minister – to make sure that your proposals concerning the economic program will be added to our joint program so that you and we agree on them. I ask all Members of Parliament who really want our country to be successful. Hand over your vision, submit your proposals," said Yatsenyuk.
He noted that this should not look as a dissertation of a thousand pages.
"These are specific items that we will offer you along with the Ukrainian society such as transparency in anti-corruption campaign, economic growth, price stability and progress in investment, new management and privatization of state-owned companies," he said.