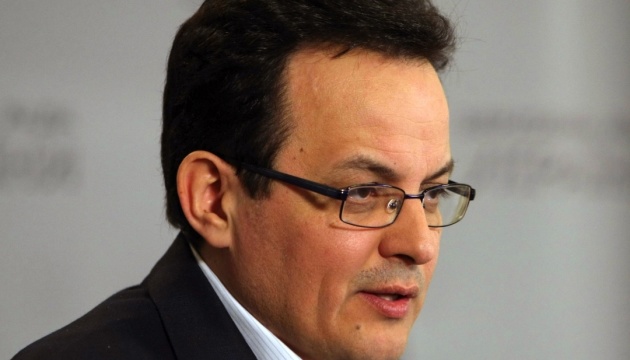 Berezyuk: Pavlenko represents Samopomich no more
Samopomich Faction Head Oleh Berezyuk in an open statement has said that Agrarian Policy Minister Oleksiy Pavlenko doesn't represent his political force anymore.
"Corruption is infectious. Oleksiy Berezyuk doesn't represent Samopomich Faction anymore. What is taking place in the Cabinet destroys the parliamentary democracy in Ukraine. The Position of Samopomich remains the same – to dismiss kleptocratic government headed by Prime Minister Arseniy Yatsenyuk and form a new composition of Cabinet," according to Samopomich statement on Facebook.
As earlier reported, Agrarian Policy and Food Minister Oleksiy Pavlenko, Information Policy Yuriy Stets, Health Minister Oleksandr Kvitashvili and Infrastructure Minister Andriy Pyvovarsky submitted the letters of resignation, but later revoked them at an extraordinary government sitting,
iy