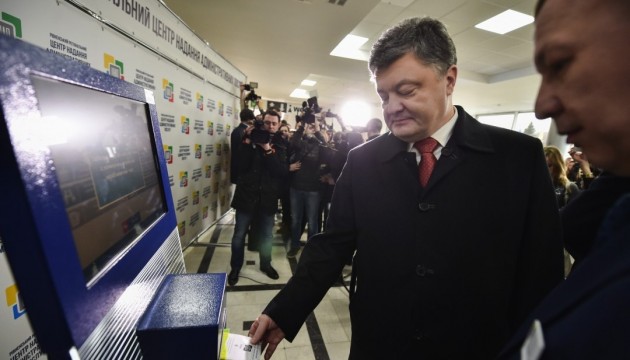 Poroshenko: A new page of European standards for providing healthcare services to Ukrainians begins today
President of Ukraine Petro Poroshenko has attended the opening ceremony of a clinic facility at Volodymyretsk central district hospital in the western Rivne region, Ukrinform reports.
"Today I have a wonderful opportunity to congratulate you on the opening of a new medical building at Volodymyretsk central district hospital. Many people did not believe that it was possible to accomplish it in war times when we face a lack of budget state funds, when the nation sacrifices everything in order to defend its sovereignty, its territorial integrity, our Ukrainian independence," Poroshenko said.
He added that renovation of the hospital took a long time due to the shortage in financing.