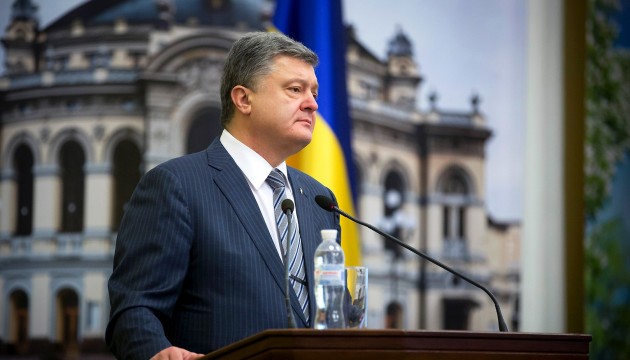 Poroshenko announces a number of lawsuits over Crimea in two weeks
Ukraine and Ukrainian companies are to lodge a number of litigation initiatives relating to the occupation of Crimea by Russia at different international courts in two weeks.
President Poroshenko said this in an interview with Ukrainian TV channels, aired on Sunday evening, an Ukrinform correspondent reports.
"In two weeks you will see a number of litigation initiatives which Ukraine and those enterprises we will accompany (ensure the judicial defense of the state interests of Ukraine within many conventions) will present in different international courts," Poroshenko said.
According to the President, the trials will be one of the steps within the framework of the "road map" for the de-occupation of Crimea.
ol