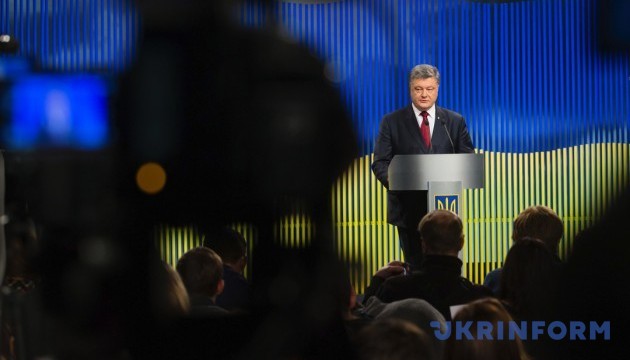 Poroshenko says next Memorandum with IMF being discussed
Ukrainian President Petro Poroshenko has said that the future Memorandum with IMF is now being discussed.
"We have reached an agreement and I believe the ambitious program of reforms will help Ukraine in 2016. I am grateful to Christine Lagarde for that," the President said following a meeting with IMF Managing Director Christine Lagarde in Davos, the president's press service reports.
Thus, during the meeting Poroshenko and Lagarde discussed IMF assistance in carrying out reforms in Ukraine in 2016. The Ukrainian President expressed gratitude to the IMF managing director for supporting Ukraine in this very difficult time.
"Our program of reforms was developed together with the International Monetary Fund and it helps us stabilize the financial and banking system, restructure sovereign debt and demonstrate, especially at the end of the year, the ambitious law on budget based on the tax reform and other measures to reform economy and the system. All this was extremely effective," Poroshenko noted.
Lagarde, in turn, noted productive talks with Poroshenko. According to her, they discussed the development of economic situation in the world and Ukraine, the process of reforms and the budget for 2016.
"We had a very productive talk, which I believe will help conclude the negotiations on the Memorandum which our teams are working on," the IMF managing director said and added she hopes for successful completion of this process.
iy