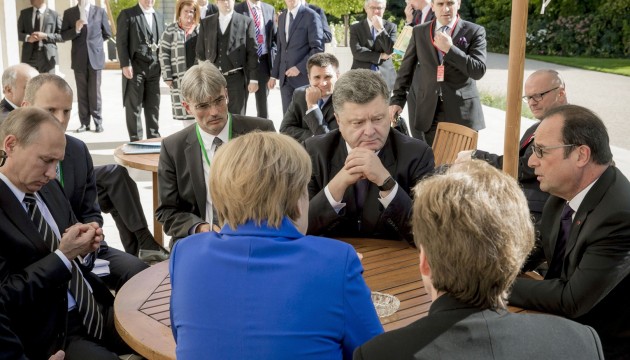 'Normandy format' ministers to meet in February – source
The meeting in the format of the "Normandy Four" at the level of foreign ministers will take place no earlier than February.
A source in the German Foreign Ministry said this to an Ukrinform correspondent in Berlin.
"The meeting will not be held in January for sure," the source said.
The diplomats are preparing such a meeting in early February. It is likely to be held on the eve of Munich Security Conference (February 12-14, 2016).
ol