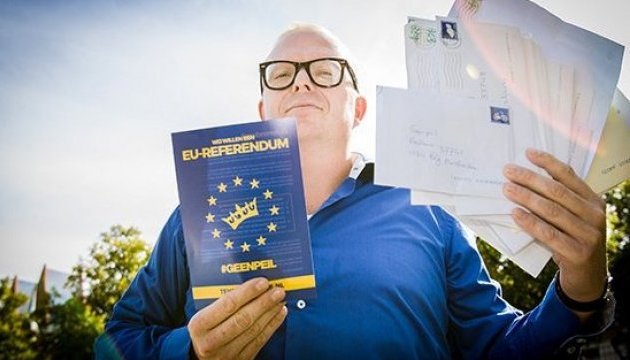 Dutch PM to campaign for Yes in EU-Ukraine referendum
The Dutch government plans to campaign for a Yes in an upcoming referendum on the EU-Ukraine free-trade agreement.
Dutch Prime Minister Mark Rutte, who currently holds the EU presidency, told press in Amsterdam on Thursday the pact is good for Europe and good for the Netherlands, Euobserver portal reported.
"I'll be out there and I'll be explaining to people why we signed this agreement … We are a trading nation. We live by free trade agreements and Ukraine is another example of this," he said.
Rutte, who comes from the mildly eurosceptic liberal VVD party in the ruling coalition, said the whole government backs the Ukraine treaty.
If Dutch people say No, the government must "reassess" its decision. But it's unclear what would happen if the assessment caused a U-turn.
The treaty was ratified by Dutch MPs and promulgated by the Dutch King. It also entered into force on January 1.