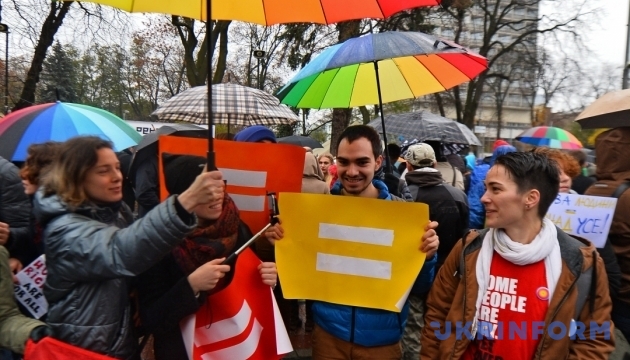 Ukraine's Parliament passes anti-discrimination law
The Parliament of Ukraine has passed the anti-discrimination amendment to the Labour Code of Ukraine.
234 MPs voted for the adoption of the bill No. 3442 as a whole, an Ukrinform correspondent reports.
The document prohibits any form of employment discrimination, in particular violation of the principle of equality of rights and opportunities, direct or indirect restriction of the rights of employees on the grounds of race, skin color, political, religious and other beliefs, sex, gender identity, sexual orientation, ethnicity , social and foreign origin, age, health, disability, suspicion or presence of HIV/AIDS, family and property status, family responsibilities, place of residence, membership of trade unions or other associations of citizens, participation in a strike, being involved in litigation or intention to apply to the court or other authorities to protect their rights and to provide support to other workers in defense of their rights, linguistic or other grounds not related to the nature of the work or conditions of its performance.
ol